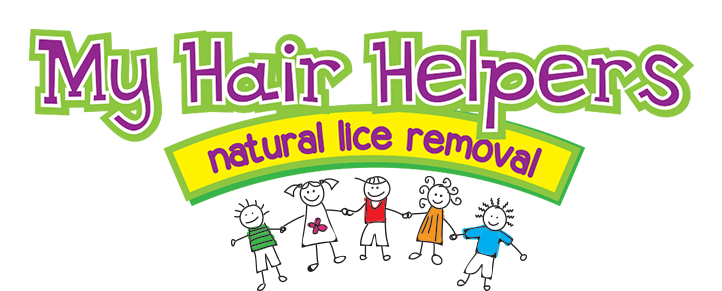 SAME DAY LICE REMOVAL SERVICE!
GUARANTEED BACK TO SCHOOL, TODAY
Meet Our Founder Amy Chinian
SAME DAY LICE REMOVAL SERVICE!
GUARANTEED BACK TO SCHOOL, TODAY
My Hair Helpers
is the top-rated natural head lice treatment company in So Cal because of our appreciative and ultra-satisfied customers.
• Lice Treatment and Prevention products without harsh chemicals
• Treatments in the comfort of your own home
• Treatments in our kids-friendly salons
• Same Day Appointments
• Open 7 Days & Evenings per Week
• Children Immediately Back to School after treatments
• Our Clinicians are patient, gentle and love families/children
• Family Friendly Pricing
• 16 + Years of successfully teaching families how to stay Lice Free Forever
• Do it yourself in home products available
• We never ever charge an hourly fee
• Treatments are based only on the individual level of infestation

My Hair Helpers will come to your home and get rid of your children's head lice with a natural, non-chemical treatment, usually within hours of your call. Our head lice treatment salon is the highest rated in Southern California and throughout all of Thousand Oaks, and Los Angeles, San Fernando Valley, Conejo Valley, San Gabriel Valley, Inland Empire, LA Metro, Westside, South Bay, Riverside County, Ventura County and all of Orange County.
We use our own proprietary non-chemical, natural lice removal treatments developed and being used successfully for years on thousands of children and adults. My Hair Helpers knows how to safely and effectively eliminate your head lice problem.
We use our own line of My Hair Helpers natural products combined with our special spiral-toothed comb (The Lice Eliminator) to eliminate the lice and nits. Unlike harsh chemical-based products, our special My Mouse mousse is a natural enzyme-based solution and works the first time, offering immediate relief after just one treatment.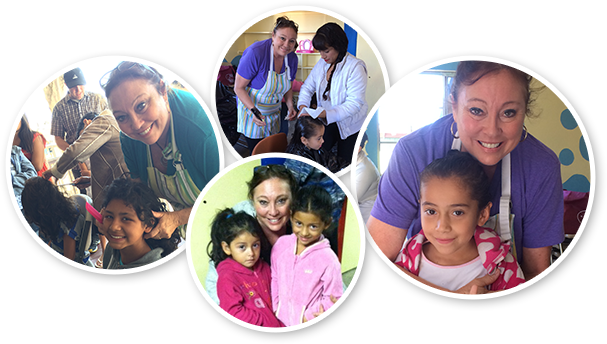 MY HAIR HELPERS VS. THE OTHER GUYS
My Hair Helpers understands that in today's economy, many people prefer to do things themselves when it is effective and practical to do so. If you'd like to do-it-yourself, you can purchase our My Hair Helpers Head Lice Removal and Prevention Kit and follow our do-it-yourself online tutorial.
My Hair Helpers promises to educate you about head lice so that you may never need our hair salon & lice removal services again and be Lice Free Forever! Our happy lice-free clients testify that we are both family-friendly and cost-effective. They are the foundation of our success as the hundreds of 5-star YELP! Reviews confirm.
Mother of five children and My Hair Helpers Founder Amy Chinian will personally answer any questions that you may have. Remember, My Hair Helpers is here to bring comfort and provide a solution to your head lice problem! We will educate you how to be Lice Free Forever. Coming soon to Orange County and San Diego. Call Amy Chinian (310) 874-4550 or (877) 833-4423.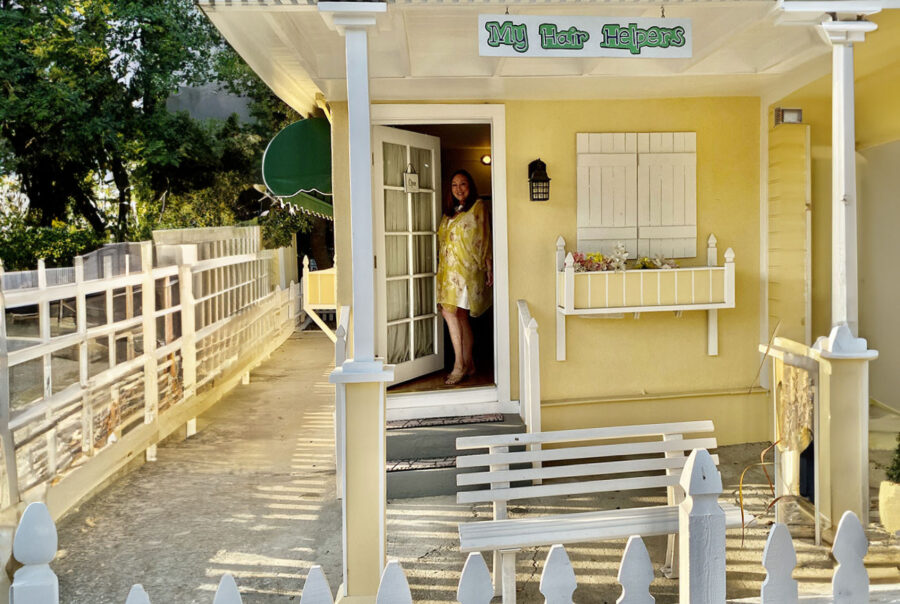 Amy Chinian, proud owner of My Hair Helpers
Think you have head lice?
Send us a picture of a strand of your hair and we can diagnose you within minutes! If you do have lice, we'll make sure you're treated and educated how to be LICE FREE FOREVER!
*NOTE: Photo must JPG and no larger than 1MB.
FAMILY FRIENDLY PRICING
DO IT YOURSELF
Order My Hair Helpers products either online or in our salon, follow the online tutorials and let us educate you how to be Lice Free Forever!
MY HAIR HELPERS COMES TO YOUR HOME
Can't leave the house? We'll give you treatment in the comfort of your own home and educate you how to be Lice Free Forever.
MY HAIR HELPERS SALON
Come to our wonderful children-friendly salon for a lice treatment and we'll make sure you leave educated how to be Lice Free Forever!
MY HAIR HELPERS COMES TO SCHOOLS
We provide head lice checks and immediate treatment for all students and educate them how to be Lice Free Forever.
Our goal is to provide prevention, treatment and education for head lice infestations world wide.
Our vision is to remove the financial barriers so that no child or person should suffer with this treatable condition.
The generosity and kindness of our charitable financial partners is a blessing to millions who need treatment and education on how to remain Lice Free Forever!