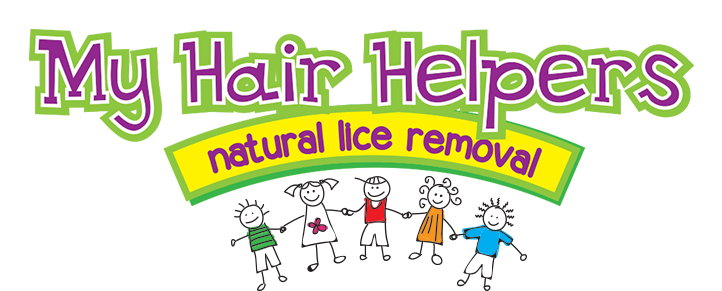 31 Jul

Safe, Effective Head Lice Treatment: 5 Ways My Hair Helpers Differs from the Rest

When you discover that your child has head lice, it's important to act promptly. For some families, that means buying a head lice treatment kit and applying it at home, according to the instructions. For others, it means scheduling an appointment at a local head lice salon. Some companies even offer mobile services that come to the home to provide head lice removal services discreetly and conveniently. 

Whichever route you choose, the important thing is that you act fast and choose the right company and products. My Hair Helpers offers a full line of head lice treatment and prevention products, as well as salon and home appointments. Here are five ways that we are different from other companies. 
1. Only natural ingredients go into our products. 
Many of the head lice products sold in stores contain insecticides and pesticides. For example, permethrin is a pertheroid found in many head lice removal products. However, lice are growing increasingly resistant to permethrin, and it carries a number of side effects, such as redness, pain or burning. 
My Hair Helpers does not use insecticides, pesticides or any other harsh ingredients in our products. We stick to natural ingredients like rosemary, spearmint and peppermint to deter lice, as well as dimethicone. Dimethicone is safe, FDA-approved and avoids pesticide exposure. It also works on bugs that have developed a resistance to the chemicals in OTC products. 
2. Salon treatments come with a guarantee. 
At My Hair Helpers, we take head lice prevention and removal seriously. This is why we guarantee that our products will work. We are parents, too, and we understand how important it is to know that your hard-earned dollars are going to a product that will actually do what it's supposed to. 
When you receive treatment at one of our head lice salons, you get a 30-day guarantee after the recheck. What this means is that after the second visit, which is usually 6 or 7 days after treatment, you are guaranteed to be lice free. Everyone in the household will need to be checked as well. If you do find lice within 30 days after, we will do a free treatment. 
3. We operate a Lice Free Forever Charity. 
Our family owned business feels that no child should have to struggle with head lice. Lice can have an emotional impact on a young child, especially if an infestation is not caught early. Sadly, many families are unaware of how to identify and treat lice infestations effectively.
Our Lice Free Forever Charity fights lice while removing the financial barriers for lower income families. Head lice treatment can be expensive, especially when you're treating an entire household! Through our charity, we're able to provide safe, effective and quality treatment to all children and families. 
4. Free education is a part of our services. 
Treating a head lice infestation is a great start, but it's not a long lasting solution. All customers receive free education from our company when they use our services. Whether it's a school or camp that uses our lice check and treatment services, or an individual or family that comes to our salon, we share expert tips and advice on how to prevent lice from returning. 
While you can't prevent lice 100% of the time, you can certainly minimize your chances. Some of the most effective strategies include tying back the hair, using lice repellent products and avoiding direct contact. This education is a vital resource, as it stops head lice from becoming a major problem in our communities. 
5. We are a small, family owned business.
My Hair Helpers is a family business that was founded by a mother of five children after her own experience with head lice. We continue to operate as a small business, and each purchase directly benefits our mission to keep kids lice free! 
As a family owned business, we hand select our ingredients and make all products in the USA. We also provide online tutorials you can access at any time featuring our employees and the techniques used in our salons. 
If head lice hits your home, please know that it's completely treatable! You can find our products on our website or on Amazon, and if you live locally in California, you can schedule an appointment at one of our salons!